Adventures of your average every day writer!

Hey, everyone. It's been a minute.
So, I have a bunch of news that I want to share. As you know, it's been a couple of years since my last book and that's mainly because it's been a rather strange couple of years. This year, especially. I've had a few pretty major obstacles to overcome and it's all been leading up to what's about to happen next. Let me explain.
First, I've decided to leave the publishing company I've worked with for the last 15 years. Lulu.com is no longer the company that I once knew. Publishing with them now has become an arduous and overall fruitless task. As a self publisher, creating a vision for my life as a writer has been and continues to be a hard climb and I've decided that the issues I'm having with Lulu are adding to that struggle and just not worth the trouble.
I'm currently migrating all of my work to Amazon KDP in the hopes to get better quality, customer service, and a bigger payout than I was getting with Lulu. The process, I've discovered is going to take a very long time, but my hopes are that when it's all done, LokiSpark Publications will have two new books ready for distribution, as well as brand new editions of my old books.
On that note, Roxanne Rue's last novel in the Like a Demon Series is still available on Lulu as of now. The series (as well as the rest of my books) will be moved to Amazon with the rest of the catalog. My newest book I'm working on should be completed by Spring of next year. With any luck, maybe sooner. Hopefully, both will do much better on the new platform.
Second, the current state of my health has given me cause to start making certain changes in my physical habits. I don't know if the changes I'm planning on making will help give me a longer and healthier life, but I guess we'll have to see. I plan on documenting this journey through my Instagram account. So make sure to follow me!
Third, you might've heard that I've thrown my hat into the gaming world with my youngest daughter! Twice a week we stream on Twitch as Gold Star Gamers. We also upload videos to our Youtube account every Friday. If you readers also like to game, come say hello!
In that vein, I've also moved my WTFHM blog to a weekly Twitch stream called...well, WTFHM. I'm planning on expanding that further as well, so stay tuned.
Lastly, thanks to all of you for following me on this journey. I really appreciate every single one of you. Stay safe, wash your hands, don't lick any rats, and be kind to one another.
O~
   *


Hey all!  Hope you're having a safe summer!!  

So, you may've heard that I'm taking a break from WTFHM for a minute. Don't worry! I'll be back soon with a fresh new horror movie to review. For now, however, I'm focusing my energy on other projects.


Well, like, the new book that I'll be releasing next year. It's a nice, calming horror story based on a very old legend I stumbled across.
(rimshot)

I'm also helping my daughter out with a project that she's wanted to do since...well, since she started playing video games. It's a little gaming channel we've entitled "Gold Star Gamers".  She'll be putting up the first post this week! So, look out for the link on my social media pages (which you should already be following ;)).

Don't watch it for me. Watch it to make a 17 year old newly graduated kid happy.



Okay, okay.  But seriously, she's pretty funny. And if you like watching Let's Plays, you just might like watching us stumble through some of her favorite games. (She's a way better player than I am, by the way.)

So, keep a watch out for me! Stay safe, stay sane, and thanks for keeping up with me!

O~
  *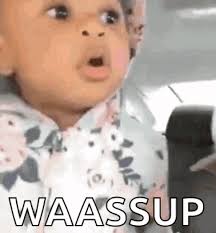 Woo! It's been a while since I've been writing here. The truth is that I haven't had any news to report really, outside of my WTFHM blog that's still ongoing. With everything being what it is these days, I've also had to shelve a few projects that were in the works.
Never fear, my dears! I am still writing and I'm working on a new project that will hopefully be coming to you sooner rather than later. (We'll have to see with my publishing company, unfortunately). I've decided to get back to my roots and bring back the scary. It seems to me that the world is in need some horror right about now.
So, stay tuned, stay safe, and stay spooky. I'll see you all in the funny papers!
Hi everybody! Well, long time, no see!
Well, maybe not that long if you've been following my WTFHM blog.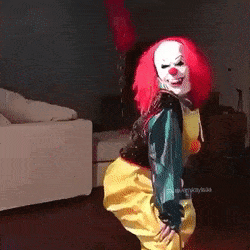 As active as I've been there, things have been going on that it occurs to me, I should probably mention here on my home page. So...
Number One:
I'm doing bookshows again! I will be at the Flint Book Festival of Books on March 30 (That's this Saturday) and The Annual Author's fair in Detroit On April 6th (That's next Saturday). I will be updating right here as more events pop up!
Number Two:
I will be branching out under the LokiSpark Publications name. You might have seen the brand on my last book Moral Compass (If not, well, I guess you're just gonna have to get yourself a copy, now aren't you?).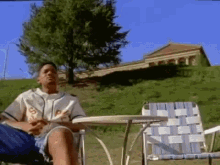 What that means is that you'll see more titles under the LokiSpark Publication brand including stuff from a brand new author: Roxanne Rue.
Who is Roxanne Rue, you ask in a singsong voice? Well...if your tastes are a little on the spicy side, hold on to your hats fellow readers! She will be coming out with a new series entitled "Like A Demon". It's an erotic supernatural thriller that is guaranteed to raise the hairs on, um, the back of your neck.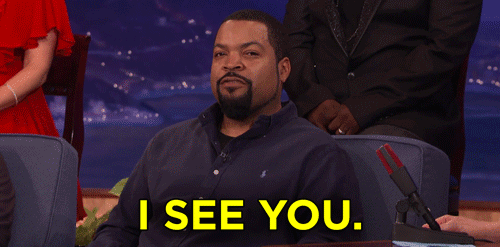 Look out for it! It's due out in May! Come back here for more details!
That's all for now! Take care and keep reading!!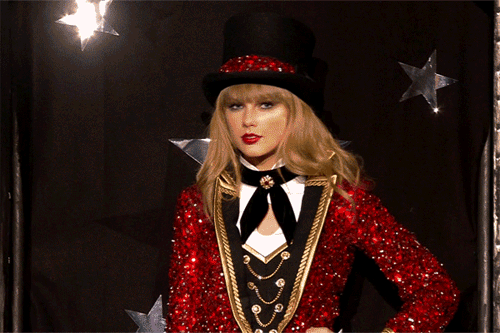 Ladies and Gentlemen! Children of all ages! Behold! The third official novel, Moral Compass, by yours truly! Available just about everywhere today!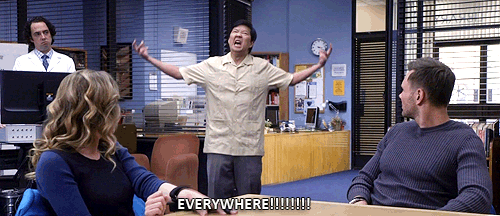 Okay, not everywhere, just Amazon, Barnes and Noble, Kindle, Itunes, Lulu.com, Kobo, Ingram, you know lots of places that you may happen to find it online. It will also be available soon at the local library I work at! You know, the one I refer to quite often in my "Will Twerk for Horror" blog?
But I know what you're really thinking. What about an ad? Where can you see the ad for this wonderful masterpiece??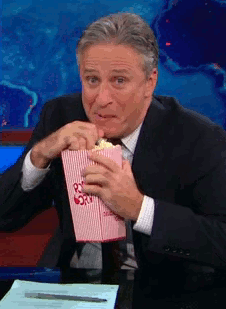 So glad you asked! I put it up on my home page, but you can just click here if you want to see it.
Enjoy! And as always, if you should so happen to read any of my books, don't forget to drop a review!
Also, last week, I was in Austin, Tx for the 11th Annual Austin's African American Book Festival, which, I've got to tell you was loads of fun. Thanks to the Ms. Carol Wright promoting and booking such a fabulous event and thanks to everyone who came out last weekend!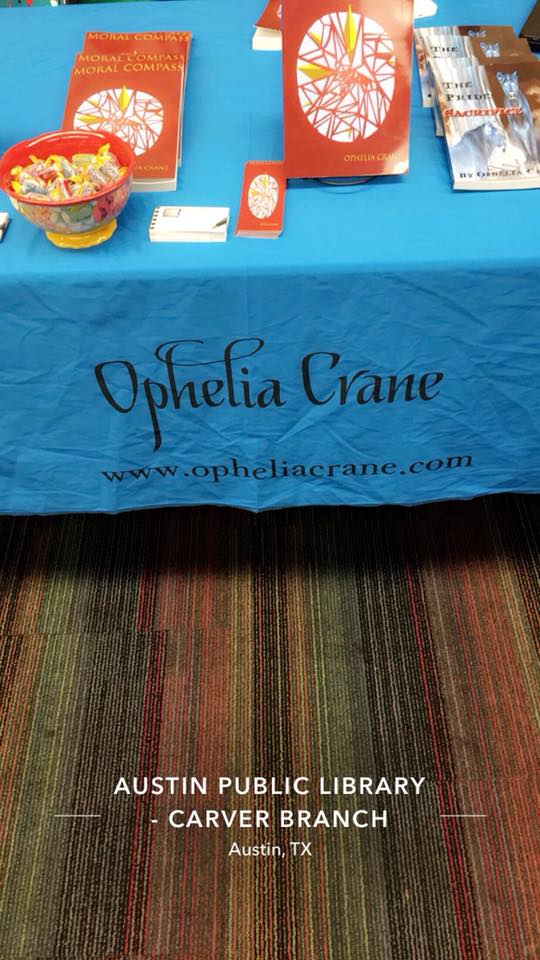 -- O~
     *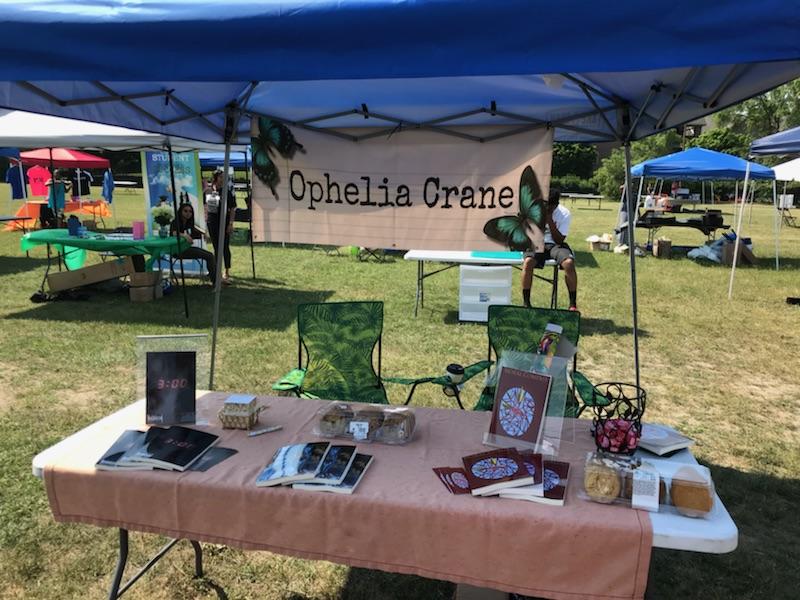 So, First Book Fair down!
The 2nd Annual Juneteenth Books, Poetry, and Arts Fair was…well, I wasn't there. Why, you ask?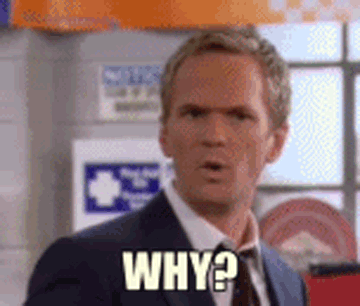 Well, sadly, mother nature decided to rain on the parade forcing the promoters (Detroit Book City) to reschedule for the next day…which would have been fine except I was due to be on a plane to Texas the next day.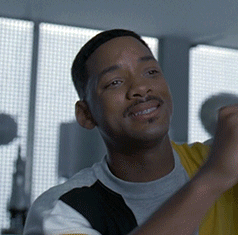 So, yeah, that kind of sucked, but NEVER FEAR! FAMILY IS HERE!!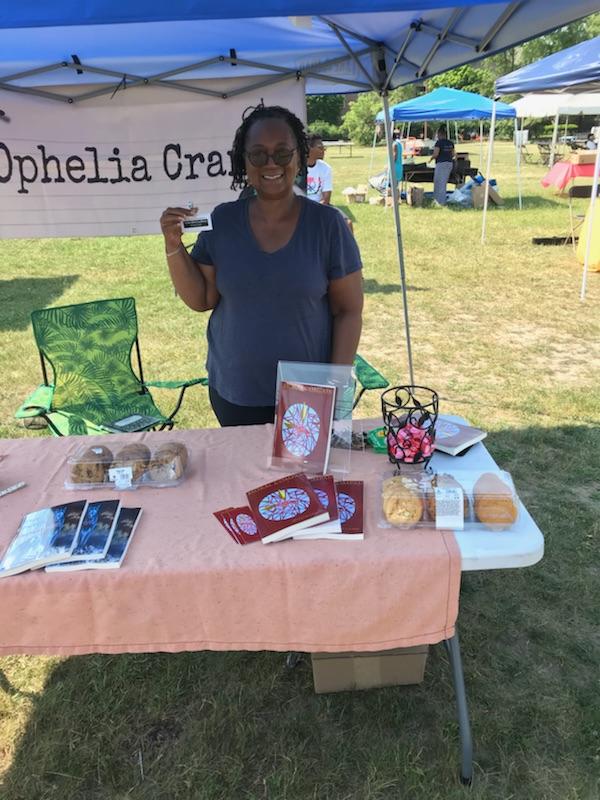 The picture you are viewing is my dear mother. She and my cousin Joy toughed out the warm weather to bring my books to the public. Just when I was about to give up on a book fair, my mom strapped on her superwoman cape and flew to the rescue!
I also want to thank Detroit Book City for having my beloved mother and allowing my books to be sold at their event. I look forward to doing it myself next year. 
Looking forward, I am currently in Austin for my next stop, the African American Book Festival at the Carver Library. If you happen to be in the area, stop on by and say hello!
O~
  *
 
Moral Compass. Is. ALMOST READY!!!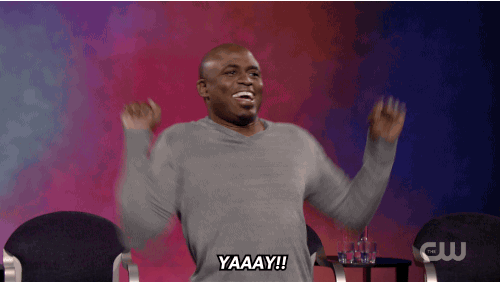 So, in about two months my newest book will be available on Amazon, Lulu, and Barnes and Noble. Y'all wanna see the new cover?
Head over to my Works in Progress Page or just click here real quick. 
Awesome, isn't it?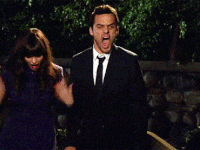 So, here's the tricky part. I'm ordering advanced copies within the next week or so. Why?  Because I'll need them for two book fairs coming up!  If all goes according to plan, you might be able to get a copy BEFORE it officially comes out!  So, I'll bet you want to know where I'm gonna be. Well...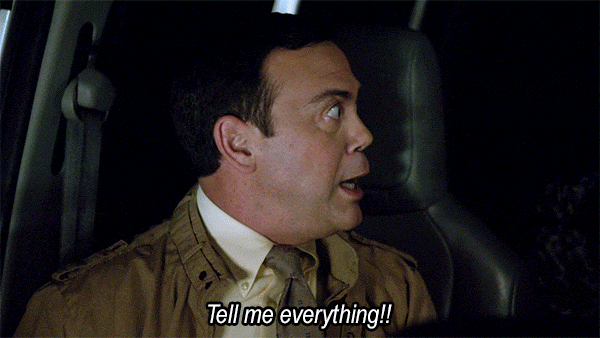 All right, all right. So, here it is:
Juneteenth Books, Poetry, and Art Fair 2018
June 16th, 2018
18100 Meyers Rd, Detroit, 48235, MI, United States

African American Book Festival Austin TX
June 23rd, 2018
Carver Library, 1161 Angelina Street, Austin, TX 78702.
So, if you happen to be out and about and want my new book before it comes out, come by and say hello! 
-- O~
      *
I really should update this more often.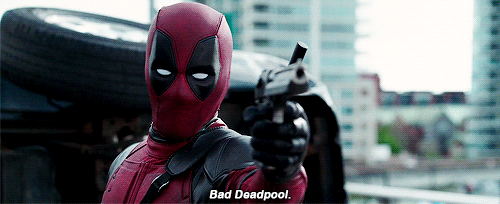 But the truth of the matter is when you're a part time writer and full time mother, office manager, student, and circulation specialist, promoting yourself is pretty...well, difficult. Plug away I shall, however. Here's the news.
First off, rEvolution is on the editing board and with any luck, I'll be putting it out by summer. Barring no other hold ups. The other bit of news is that the title is no longer rEvolution. As much as I like to pat myself on the back for that play on words, it just doesn't fit the story anymore. The new title is Moral Compass.
 
What I'm working on right now is the second book in the Pride Series and a little surprise story that walked into my living room a month ago. Let's see which one i can finish first.
I'm also looking to book some events soon, but living in Michigan appears to mean that my choices are slim. Here I go praying to the book event Gods!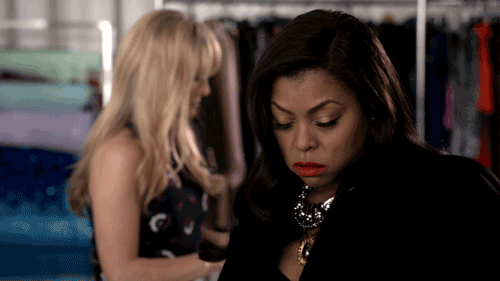 But here's hoping for the best this year. Stay tuned!
-- O ~
      *
Okay, okay, So, when I last left you, I told you I was heading out to MeccaCon this past weekend, and I did!  I had a blast, even. First and foremost, a big shout out to Maia "Crown" Williams for organizing this event!  I had a blast. It was a wonderful thing to be surrounded by so many creative minds.

One of the big connections I made was with author Mya Lairis. If you're not aware of her work, she's the author of some really trippy horror novels. I've added her to my Authors and Other Things Page, so you should go check her work out.  In addition, she hosts Colors in Darkness, a great website for off beat authors of color, you know, kind of like me.
 

Outside of that, I met a lot of wonderful people and I do hope to get back there next year!

-- O~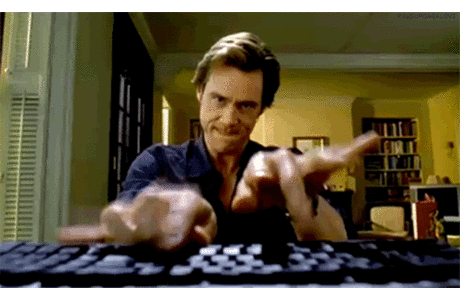 Soooo, I've been busy.
Yes, I know I promised more books this year. Sadly, that's not how things are working out. I'm STILL working on rEvolution, but I'll be cranking up the heat over the next few weeks to get ready for Nanowrimo.
Wait? You don't know what Nanowrimo is??  Oh, well, let me tell you.
So, all the little writer boys and girls in the world hopes to create that one great novel that will take the world by storm and every year the Novel Writing Gods come down from the clouds grant a boon to the writer that can complete an entire novel in thirty days time. Many try, few succeed, but all are granted the love of the muses for exercising our creative brains. As with many years, I plan to enter the gauntlet once again in the hopes of coming out of it with a brand spanking new novel.

But that can't happen until I finish rEvolution. Soo...yeah. First draft will FINALLY be done before November. When I do get it started, come show me some love on the Nanowrimo website.


Outside of that, all things are plugging along. Just be patient with me folks.


In other news, this Saturday I will be at the Meccacon at the Detroit Public Library!  Come by and say hello!  
ALSO!  If you're out and about in the Detroit Area, you can now find my books in your local library!  If your library is a part of The Library Network, you can find them! So, if you can't wait to own, then borrow!  Get a jump on my novels today!

-- O ~
       *