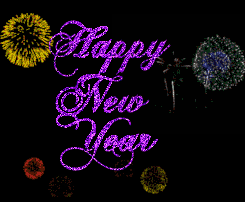 So, as it happens, I've been pretty busy writing new things to put out this year. Not to mention trying to navigate the normal troubles of life. Things like my day job, putting myself through school, daughters getting married, daughters starting high school, etc, etc. Normal life things.
This year, however, I'm determined to get some serious production done. First thing's first…
Cracked Blooms
The comedy about nurses working a doctor's office in the age of screwball customers (you guys that work in retail know what I'm talking about) is only about three episodes in sadly. Writing a show based off of real life is difficult particularly if one is still working in that environment. It's not impossible, however, and all things considered, the other ten episodes should be done by next fall.
The Pride: Royal Blood
The second book in The Pride Series has been pushed back to 2018, depending on how my other works come along. The story of the Tsavo Lions moves forward with Sa'iya, the eldest daughter of the Lion Prince Saro. As the next in line to the throne, she finds herself in a place between the life of a warrior and the political life of the heir presumptive to her grandfather's throne. When members of the court plan a coup, she has to decide where she fits or else she and her family will perish. Sounds kind of neat, huh?
The plan has always been to get it out later next year, but life events have caused my muse to decide that something more important needs to be written first, leading me to my current project…
rEvolution
I'm not revealing any details about this one yet as it's still in its embryo stage. That is to say, I don't know if I'm having a boy or a girl or a three legged Rottweiler just yet. What I do know is that I plan to complete the first draft of this one by the spring. I have to be honest though, I'm kind of hoping for the three legged Rottweiler.
What I can say about the new work is that it's coming from a very personal place this time. I've been doing a lot of soul searching and I think it's long overdue for me to comment on the state of the world before us. I hope you all like it or if you don't, then I hope you at least read it and blog about how much you hate it. Hey, any press is good press, I always say.  
So, new stuff soon! And there's always room for more along the way. Hopefully by the end of the year, I'll have quite a catalog to peruse through. Happy 2017!
Categories: None