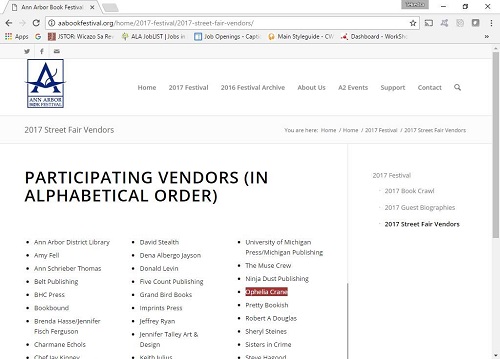 Hey. Hey look who's gonna be at the art fair!!  Wait, wait, I'll get to that in a second.
First off, I know, I've been a bad writer lately. I haven't been updating my blog nor updating anyone on what I'm up to. I realize that that's what the modern independent author has to do to generate some kind of buzz for herself but…
Well, life gets in the way sometimes. What can I say? Let me just update you on a few things that I've been working on.
rEvolution is done – the first draft, anyway, and like everything I've ever written in life, I'm not happy with it at the moment. That's okay, though. If there's one thing I've learned about my writing is that I'm my own worst critic. I'm sure you all will feel differently once you get the book in your hot little hands.
It's currently going through some major changes, however and that's set me back considerably for publication. Hang tight, though. Hopefully, I'll be done by the end of summer so I can get on with my other projects.
So, the BOOK FAAAAIIIIRRR!!!
I will be in Ann Arbor on June 17th at the Ann Arbor Book Festival! I will be there hocking my books and socializing with a great many of you wonderful readers out there, so if you happen to be in the area, stop by my booth and say hello! I'll be the one with the blue tablecloth.
I gotta tell you, I am EXCITED. This is my first time at a book festival and I'm stoked to get out there in the world to let people know that I'm here and ready to share my inner world with you! Maybe you haven't noticed from the decorations around my site lately, but it's kind of a big deal to me . 
As always, stay tuned and I hope I see you guys next Saturday!
--O
Categories: None