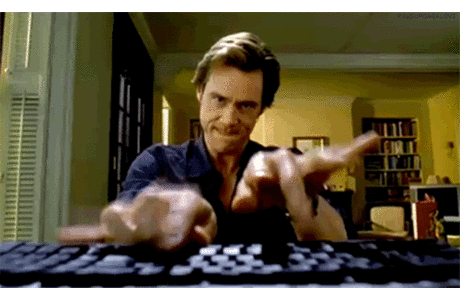 Soooo, I've been busy.
Yes, I know I promised more books this year. Sadly, that's not how things are working out. I'm STILL working on rEvolution, but I'll be cranking up the heat over the next few weeks to get ready for Nanowrimo.
Wait? You don't know what Nanowrimo is??  Oh, well, let me tell you.
So, all the little writer boys and girls in the world hopes to create that one great novel that will take the world by storm and every year the Novel Writing Gods come down from the clouds grant a boon to the writer that can complete an entire novel in thirty days time. Many try, few succeed, but all are granted the love of the muses for exercising our creative brains. As with many years, I plan to enter the gauntlet once again in the hopes of coming out of it with a brand spanking new novel.

But that can't happen until I finish rEvolution. Soo...yeah. First draft will FINALLY be done before November. When I do get it started, come show me some love on the Nanowrimo website.


Outside of that, all things are plugging along. Just be patient with me folks.


In other news, this Saturday I will be at the Meccacon at the Detroit Public Library!  Come by and say hello!  
ALSO!  If you're out and about in the Detroit Area, you can now find my books in your local library!  If your library is a part of The Library Network, you can find them! So, if you can't wait to own, then borrow!  Get a jump on my novels today!

-- O ~
       *


Categories: None